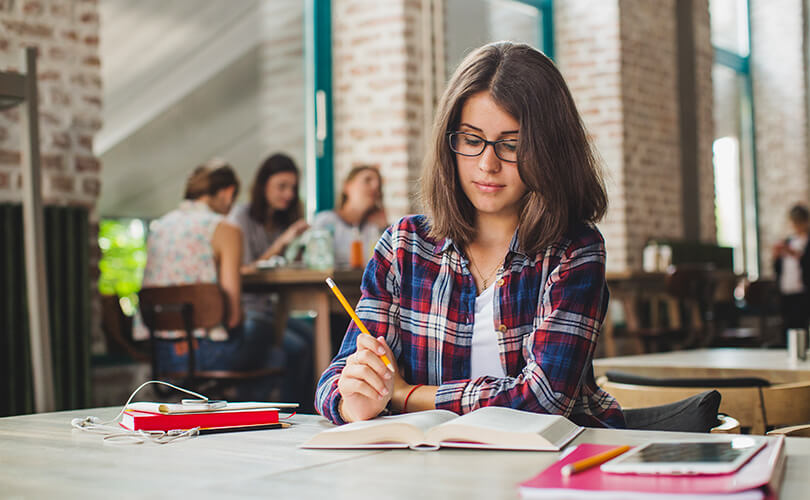 WHAT IS SOCIAL MEDIA MARKETING ?
Social media is a place where people can share their ideas, and posts, and discuss their businesses. Social networking has revolutionized even the most challenging activities. People from all over the world can now share their things with others. The concept of "social media" refers to websites and programs that focused on interaction, society, feedback, collaboration, and sharing of content.
Advantages of Social Media
Social media marketing allows firms to engage with their customers in a simple and cost-effective manner. It can be used to share information about new items, learn about your target audience, and even perform customer support activities.
Most persons searching for knowledge about the product or service go to the company's social media pages rather than the company's official website. This would be essential because social media platforms deliver a more special touch also, in many cases, a rapid response. Businesses can reach a larger audience but also create better connections with new buyers as a result of social media. Your target audience utilizes a range of techniques to learn more about a brand they've learned recently.
Major Benefits of social media
You can sign up for social media networks for free
You create your own brand
You can use paid media strategies
You may make a direct connection with your audience by creating organic content
You are answerable for generating traffic
Top 5 social media platforms for SEO
When optimizing your SEO, you can use a variety of social media networks since it's connected to SEO, social media platforms play a critical part in enhancing our website's rating. These tools have been hand-picked to help you save time while boosting your community and website ranking.
LinkedIn – LinkedIn is the most effective method for generating leads. Because the main purpose of SEO and social media is to produce leads, the website is incredibly advantageous for businesses. LinkedIn is used by many Digital companies as part of their content marketing strategy. If you use LinkedIn, your company is more likely to rank in search results. Use SEO smart techniques, such as adding relevant keywords to website articles, adding call-to-action phrases, etc.
Facebook – Facebook is a social networking website that allows people to interact with and share information with family and friends worldwide.
Not only that, but we can also see popular content and postings from around the country and the world in it, and the reality is that we may learn something new every day. Search engines take into account the number of Facebook likes and shares your company page receives. They are more valuable than the number of "likes" a post obtains by itself. Every person who wants the company's business page provides a link to the firm's page on their own site. mentioned, that uploads outperform likes. The more likes and shares a post receives, the further beneficial it can be for boosting a website.
Pinterest – Pinterest is a very popular social media platform. Pinterest is a social image bank that attracts users from all around the world. It's similar to Social media such as Instagram in this is all about the photos. The more individuals who share your posts, the more your brand will be recognized, boosting your results higher in Google search results. If the photographs are visually appealing, Pinterest users are more likely to click on the link. Furthermore, traffic is driven by Google image searches for attractive photos. Benefit traffic could be driven to your site by using Pinterest and enhancing your search engine profile.
Twitter – Twitter is a social media platform where people express themselves through words.This is the most successful social media platform for SEO. Whenever a link is included in a tweet, search engines act quickly.
Using hashtags will make it easier for people to find your tweets. It boosts brand awareness and attracts consumers to visit the website. Some of the most important hashtag usage guidelines: · Only use relevant tags on our post. · Do not use greater generalized tags such as #lifestyle, #myself, or #foods. Your posts will just be lost in the shuffle of other posts.
Whenever it comes to social media, if you haven't been using Twitter, you could be skipping up a huge opportunity. You should be tweeting links to your website on a regular basis.
Youtube – Youtube is a video-sharing website where people can view videos, enjoy them, share them, comment on them, and create their own. The video service is available on Workstations, laptops, pads, and smartphones. After Google, YouTube's search engine receives the next most traffic.
Unfortunately, there isn't usually any business motive underlying these searches. However, you may use the youtube website that helps your SEO. You should definitely use video content in your business specialty if it is possible to generate it and then put it on YouTube. It is necessary that you include a link to your website in the description box. The user also will click on that link, and traffic will be directed to your website.
You can drive a lot of traffic to your website when you use Reddit properly. It is very easy to understand to use it. Reddit allows you to post in groups relating to your work and provide a link to your website. As a result, the visitor is redirected immediately from your website. keep the of these guidelines, then get you started:
The company website must be of excellent quality. The site itself should make a great first impression and be designed in a modern style. It should not be flooded by advertisements.
Your website must be device-friendly. Mobile phones and tablets account for a sizable share of Reddit traffic. If you keep these factors in mind, Reddit can greatly enhance the growth of your userbase.
Conclusion: If you want to learn about social media marketing? DSCS is the institute of IT Solution Computer Courses in Laxmi Nagar. We provide you with all the IT Computer Courses such as Basic Computer Course, Advanced Excel Course, C and C ++ Language, CCC Language, Website Designing, PHP & MySQL, Java, Python, Diploma in E-Accounting and Digital Marketing Courses at affordable price. Our Specialty is providing high-quality computer Classes to our Students and with our professional teachers. This makes us the best computer institute in Laxmi Nagar.