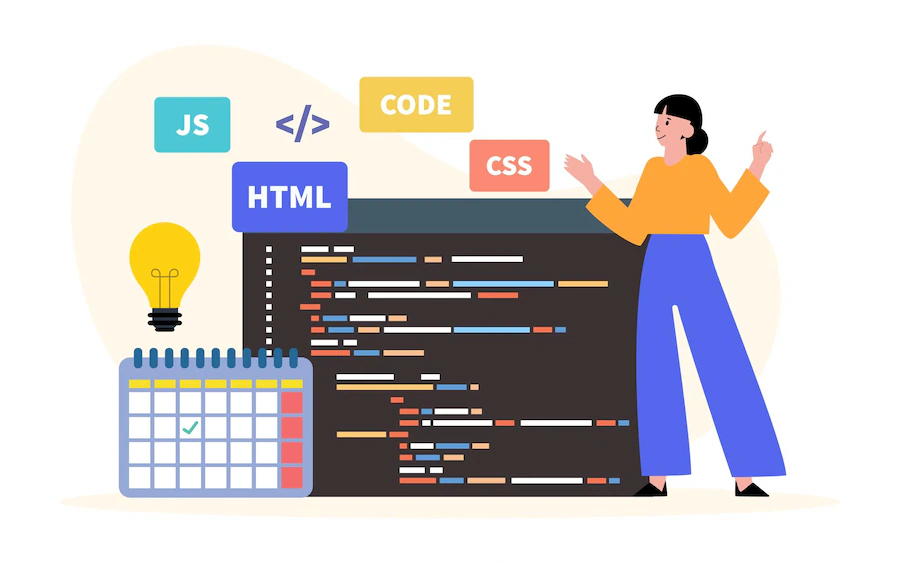 BENEFITS OF CHOOSING WEB DESIGNING COURSES
Are you one of those who aspire to become a web designer while opting for web designing classes in Delhi? Well, any college degree can open doors to better job opportunities with higher salaries, but capable enough to teach you for a few months and get you into a reputed organization and contribute significantly to your career prospects Could give To make it requires a special academy.
Web designing is an art. It has become more popular than ever. Nowadays everyone is making their own website for professional as well as personal use. Here are some of the reasons and benefits of how studying a web designing course can benefit your career.
It is very easy to take training in website designing. If you are interested in starting your profession as a web designer, then before you can master it, you must first go through proper training. There are many quality training centers available in your locality. It is very easy for those who have prior design knowledge and artistic talent.
Web designing is not just creating web pages to display content and images. First we have to analyze the need, then we have to plan and create the perfect website with our idea and creativity.
It is the ability to create a presentation of content in hypertext or hypermedia that can be viewed by end-users via the World-Wide-Web through web browsers such as micro-logging clients, RSS readers, and Internet television clients. There is a strong tilting line between web design and web development in the information technology sector.
Website design is the variation of graphic design employed for the development and styling of content. The two main factors that make a site enjoyable are the page design and the font. Responsive design plays a major role in this as it is a good concept to design a website for all users like mobile and web.
ENEFITS OF DOING A WEB DESIGN COURSE ARE AS FOLLOWS:
CHEAP COST
No matter whether you are quite rich or just mediocre, pay for a web designing course in Delhi in an institute where the methods of training should be of qualitative experience. There may be some hidden fees that you should be aware of, which may include books and supplies. If you choose the best academy like DSCS institute which provides an affordable fee to each student with them which will not only boost a person's confidence but also the counselors will help you to choose the right subject according to your ability.
SUITABLE PLACE
Whether you live in a small town or a big city. Travel still takes most of the time. Students seem to be busy with their web designing course in Delhi anyway, but location still makes a difference knowing at which location you are willing to study. This is one of the most important aspects to consider before hooking up with someone. Get around and see if there is any public transportation available to you for easy travel and viable earning hours.
AMENITIES AND FACILITIES
While access to learning materials and e-books are essential, it is considered essential to choose an academy that provides you with the best of facilities and teaches you with utmost dedication. It will also include live training and real-time projects to help you learn the courses in a more practical way.
INTERNSHIP PROGRAM
Without practical knowledge in the form of internship learning best web designing courses in Delhi is a big failure. Experiencing a field of your choice is not only valuable for a career but also a great way to find your passion and broaden your horizons. Make sure you are fully aware of the internships, hands-on experiences and other opportunities offered by web designing institutes in Delhi. Some internship programs and practical training will lead you to take mock interviews for easy job opportunities to test your future abilities.
ONLINE/OFFLINE CLASSES
In this digital age where everything is going digital, why learn offline when you can easily opt-in for online classes? Before finalizing your web designing courses in Delhi, you must first check whether the web designing institute offers online and offline classes or is available offline only. Needless to say, DSCS Institute provides both types of training methods which will help each and every individual to grow better, wherever they are studying or gaining knowledge.
JOB LOCATION
Irrespective of the programs conducted, mock interviews, real-time/capstone projects and other opportunities, the most important aspect to look at is whether they offer guaranteed placement opportunities or not. The placement cell plays an important role as it comes at the top of any checklist for any student to look through and choose the best web designing course in Delhi. Make sure that you must first inquire, survey and confirm about the placement opportunities before enrolling yourself in a reputed academy and make the most of your skills.
SUMMARY
Now that we have put together a list of things you need to do before venturing into the field of website designing, make sure that you choose the right web designing course in Delhi and the institute of your choice that will not only help you feel right . But it will also enable you to overcome some challenges. You can choose DSCS Institute for more than a decade and have helped a lot of students to flourish their careers. The faculty and professors of Web Designing Course in Delhi help each and every student grow optimally thereby paving a clear path for their success ladder with great job opportunities.
Related Tages
web designing, learning web design, website design course, web designing course online, web design classes, web designing course near me, web design and development course